STEM is big in schools and publishing today, and many educators add an A to make STEAM: Science, Technology, Engineering, Art, and Math. Engineering ties all those together: applied science using math and technology, often to create an object not only useful but beautiful. Earlier we posted a roundup of recent series novels stressing STEAM for girls. Most of these fields have been dominated by males, engineering especially. Many (by no means all) boys tend to be hands-on, building, taking apart, knocking down. More than girls, I think—and I also think that will always be the case. Girls who are interested in math and engineering, as my own daughter was, should be encouraged along those lines. But at the same time, boys should certainly not be discouraged.
Fortunately, excellent books on the many kinds of engineering (theoretical, technological, or practical) are published for kids every year. We've reviewed several, and know of others that we haven't got around to reviewing (yet!). If your boy or girl shows a bent for building, well . . . there's a book for that! Such as
How Does My Home Work? by Chris Butterworth. This engaging picture book for the younger set satisfies youthful curiosity about the nuts-and-bolts of everyday living: electrical systems, plumbing, heat and air.
The Way Things Work and The Way Things Work Now by David Macaulay. David Macaulay is the go-to guy for structural engineering. The Way Things Work, originally published in the 1990s, became a favored reference for kids (and adults!) asking how-and-why questions. The updated version covers electronics, computing, and smartphones, and quantum technology. Many illustrations by the author help sort out the technical terms.
And speaking of David Macaulay, his specialized construction books focusing on Pyramid, Cathedral, Castle, and City examine how the ancients and the middle ages did it.
Crossing on Time by David Macaulay is a travelogue, personal narrative, and step-by-step guide to building the luxurious ocean liners of recent history.
The Building by Design series, including Engineering the Leaning Tower of Pisa, Engineering the Panama Canal, Engineering the Taj Mahal, etc., published by Abdo Publishing. This series for ages 7-10 is more workmanlike than brilliant, but include clear, comprehensive information in a compact format. "Stop and Think" sections at the end of each book offer writing prompts and project ideas.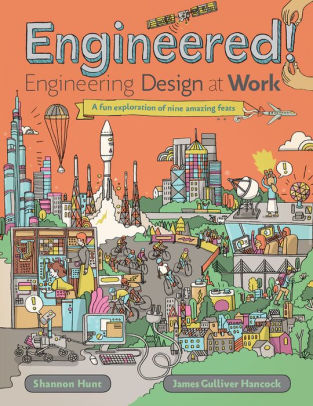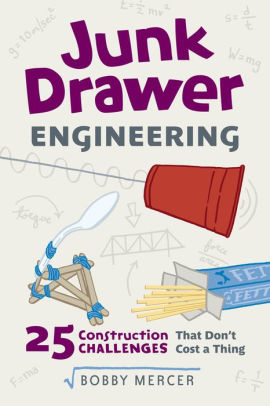 Electronics for Kids: Play with Simple Circuits an Experiments with Electricity! by Oyvind Nydal Dahl.  Betsy says, "I haven't reviewed this, but I should. It's outstanding and a terrific introduction to electrical engineering (and working with circuits/computers)"
Mini Weapons of Mass Destruction series by John Austin. Betsy again: "I should review this series, too! My boys LOVE it and so do their friends." Spitwad warfare, Ninja weapons, secret agent arsenal—what's not to like? There are five volumes in the series so far, each about 250 pages with large diagrams and brief text. 
If you know of any more great engineering books for kids, let us know in the comments!
Stuck at home? Enjoy our FREE Christian read-along adventure for all ages with lots of book ideas, discussion questions, and more!
Reading Ahead for You
Reviews and Resources Weekly in Your Inbox