Have you ever wanted to go beyond cookie baking and decorating with your kids? Did you know there are some great cookbooks for kids and teens available? Cookbooks that actually help teach your kids real kitchen and cooking skills?
No matter how old your kids are, there's something in this list that can help you help them get started in the kitchen. Cookbooks for kids and teens = #lifeskills, am I right?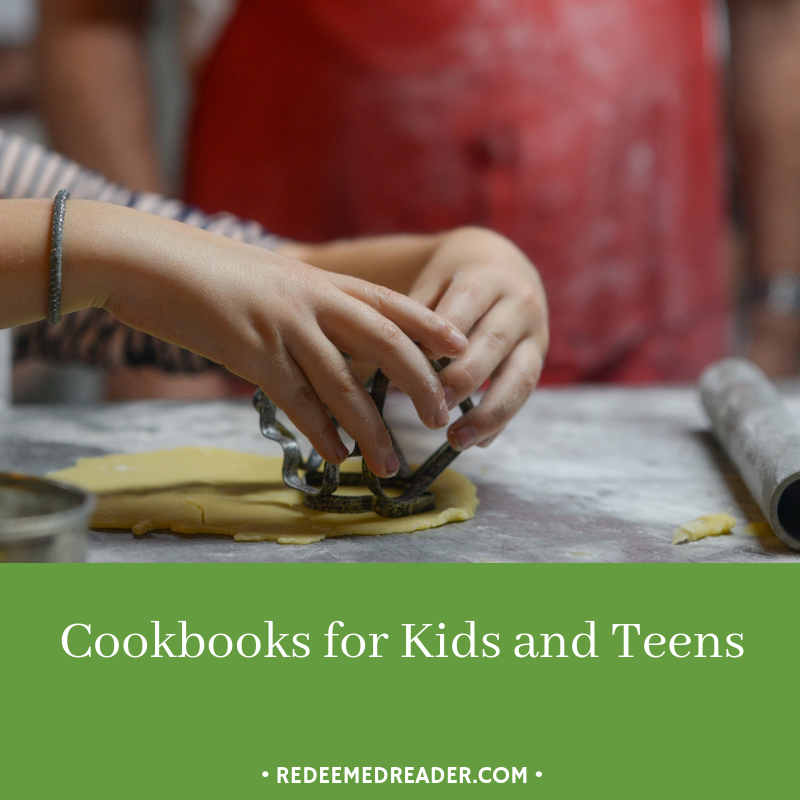 Cookbooks for Kids and Teens: A Book List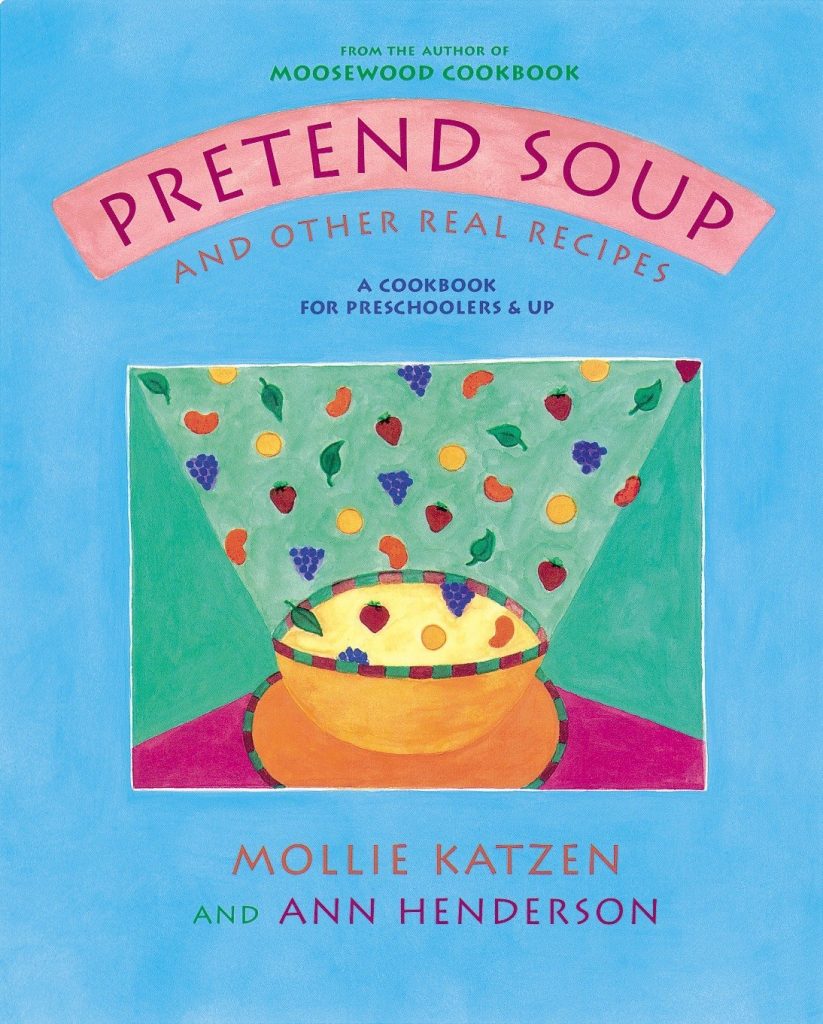 Pretend Soup and Other Real Recipes: A Cookbook for Preschoolers and Up by Mollie Katzen. Tricycle Press, 1994.
Amazon tells me I've bought this cookbook (and its companion, Salad People) far too many times. It's one of my go-to gifts for preschoolers. They are the perfect cookbooks to use with preschoolers and new readers. Each recipe is a "real" recipe. No ice cream sundae decorating or rolling out store-bought cookie dough here. Instead, kids learn to make lemonade, "rainbow" coleslaw, soup, and more. The best feature of the book is its layout: each recipe is displayed in a traditional format with ingredients listed first followed by step-by-step directions. The next two pages, however, show the same recipe in clear step-by-step pictures. A pre-reader can follow the recipe right along with mom!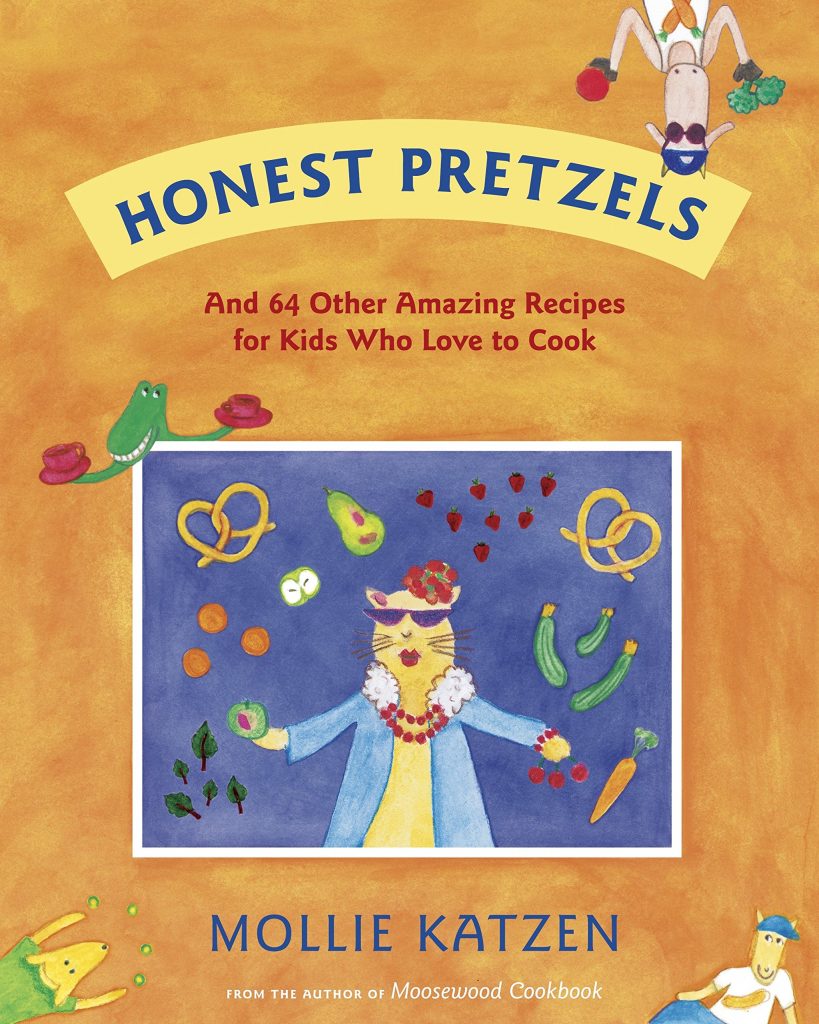 Honest Pretzels: And 64 Other Amazing Recipes for Cooks Ages 8 and Up by Mollie Katzen. Tricycle Press, 2009.
The ideal follow-up to Pretend Soup, or the ideal start for a newish reader, Honest Pretzels is directed at the middle elementary student (ages 7-10 or so). This cookbook works equally well in a home setting or in a classroom. Easy-to-read with real recipes that young cooks can feel proud of, this happens to be Karina Yan Glaser's favorite cookbook for kids! (Don't know who Karina Yan Glaser is? Check out The Vanderbeekers of 141st Street.)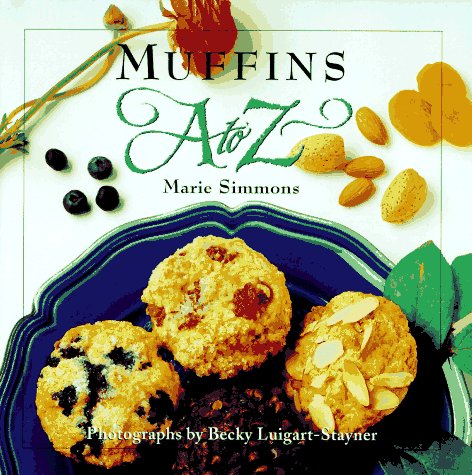 Muffins A to Z by Marie Simmons. Chapters Pub Ltd., 1995.
Muffins are an ideal introduction to more complicated baking. They're endlessly adaptable, more flexible than cake when a young baker messes up, and can be served for nearly any occasion. This A to Z cookbook provides both savory and sweet recipes, all of which are clearly described. Some are healthy, full of veggies and nuts. Others are more decadent, loaded with chocolate. Some are simple "coffeecake style" with minimal chopping; others require some knife skills. There's a muffin for everyone in this small, colorful book. Recommended for upper elementary and up!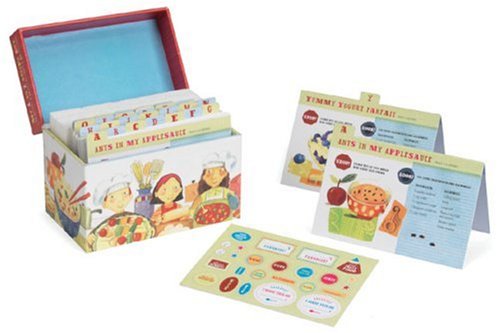 My A to Z Recipe Box: An Alphabet of Recipes for Kids by Hilary Shevlin Karmilowicz and illustrated by Melissa Sweet.
Tweens are ready to start collecting their own recipe favorites in addition to learning new ones, and this recipe box is a sweet place to start. Twenty-six recipes are included along with 26 more fill-in cards for young chefs to add their favorites. Dividers and plenty of room allow for more recipe cards to be added as the chef grows and learns more in the kitchen.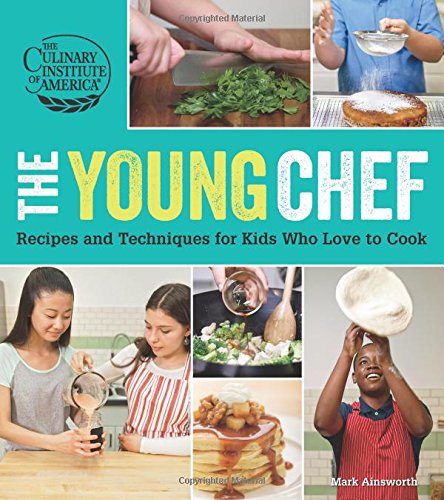 The Young Chef: Recipes and Techniques for Kids Who Love to Cook by the Culinary Institute of America. Houghton Mifflin Harcourt, 2016.
Opening with "Learning the Basics," The Young Chef devotes 45 pages to techniques, ingredients, food safety, and basic nutrition before diving into actual recipes. This section alone is a perfect resource for tweens and young teens who are interested in cooking, but don't have much experience yet. Recipes are laid out in easy-to-read format with plenty of explanatory notes sprinkled throughout: "Think Like a Chef" or "Chef's Note" or "What's a Mango (or other ingredient)?" The collection as a whole provides a great starting point with plenty of "real" recipes (coleslaw, waffles, chicken curry) and "fun" recipes (like the desserts!).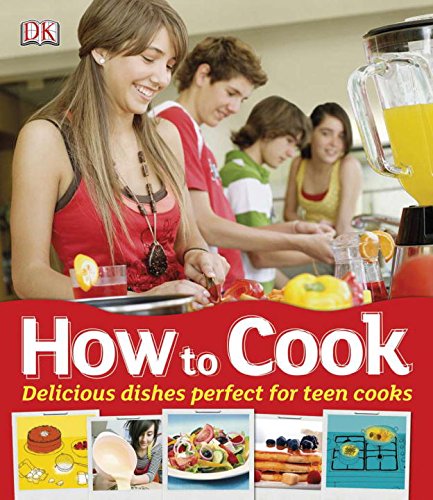 How to Cook: Delicious Dishes Perfect for Teen Cooks by DK Publishing. 2011.
Young teens, especially those who have grown up messing around in the kitchen, are anxious to cook "real food." The internet can provide endless recipes, to be sure, but a solid cookbook with plenty of straightforward recipes and variations is often more accessible. How to Cook delivers! Engaging graphics and pictures accent pages full of recipes such as Chili con Carne, Lamb Kebabs, Homemade Pizza, and more. Collections of simple recipes are often grouped together on a page: Simple Soups or Smoothies, for instance. This is a book kitchen-savvy young teens will have no trouble using on their own. If your teen is a kitchen novice, they're better off going with The Young Chef.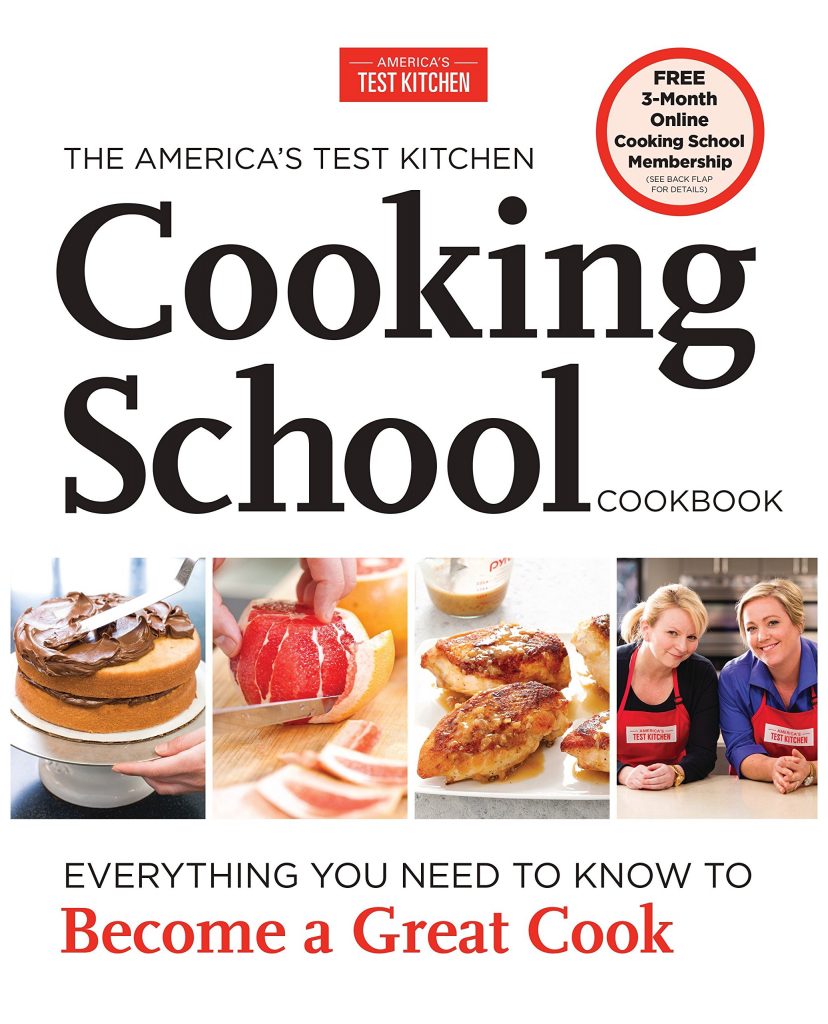 America's Test Kitchen Cooking School Cookbook: Everything You Need to Know to Become a Great Cook. 2013.
The America's Test Kitchen TV show is known for exhaustive notes and directions; their Cooking School Cookbook delivers the same exacting quality. The sheer amount of text and pictures in this hefty book may intimidate young teens or those who just want to dabble. But the serious young chef, perhaps someone headed off on their own in the near future, will enjoy this as both a cookbook and a kitchen reference. Essential recipes are followed by pages of step-by-step photographs. Each section then includes a more traditional recipe-layout with more recipes similar to the "essential" ones. Those who already own the Cook's Illustrated "red" cookbook will recognize many of the same recipes in this Cooking School version, but with the addition of the aforementioned photos.
Literary Cookbooks
Don't forget literary cookbooks! We've reviewed a few literary cookbook lists over the years. Check out the following for inspiration:
Do YOU have a favorite cookbook for kids or teens? Share with us in the comments below!
All amazon links are affiliate links, which means we earn a commission at no cost to you when you purchase through our links.