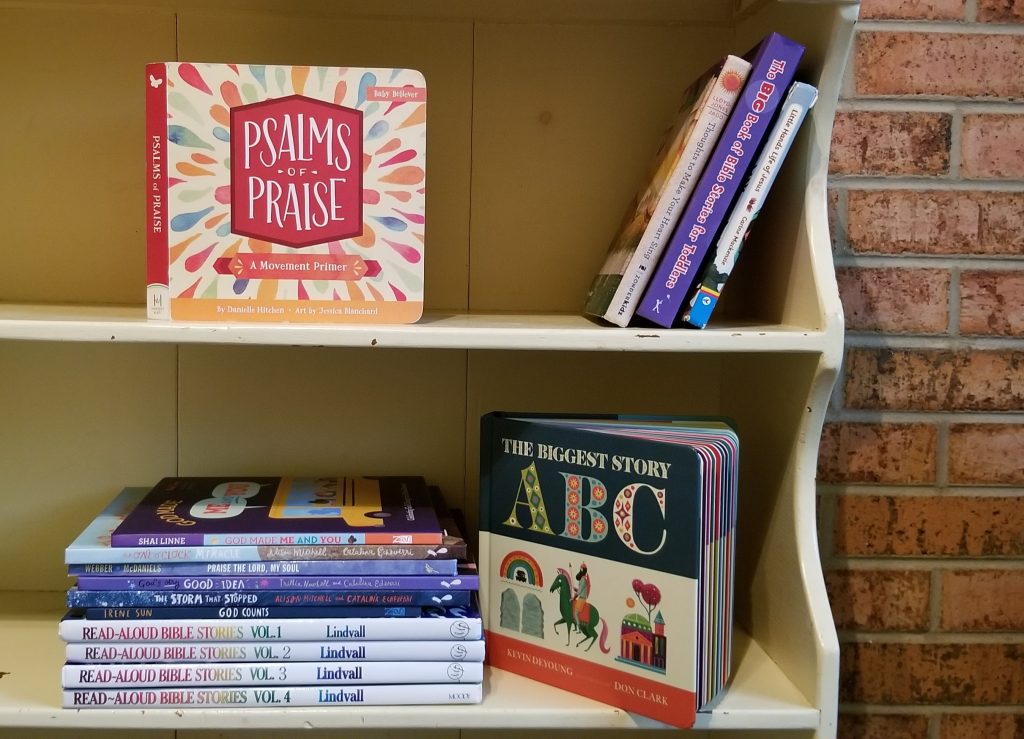 The Lord has been challenging my reading skills and assumptions lately, both humbling and teaching me in the process. I had offered to teach a Sunday School class of two-year-olds, and keeping their interest isn't easy. I had also been asked to read to the littles in our homeschool group once a week just before lunch time, and it was a disaster. I was reading delightful books, sitting in front of my audience and holding up the book, traditional librarian style, and losing half my audience. My 2yo son was the most active, wandering and disrupting my efforts with noisy vehicles. (After all, he had me and the books at home, but not the toys!)
I needed wisdom, prayed, and God provided. I am learning the value of reading to these littles, and the skills that help make the experience successful.
THE IMPORTANCE OF A CHURCH NURSERY LIBRARY
If your church nursery is like ours, it probably contains a bin, basket, or small shelf containing a few donated copies of cute Noah's Ark variations (more or less biblically accurate), dated castoffs from families whose children have outgrown board books, and mediocre dollar store donations.
Is caring for little ones during the worship service merely free babysitting? No, it is an opportunity to remind babies and toddlers of the God who made and loves them, that our chief end is to glorify and enjoy Him forever. Why not invest in books worth reading that will instruct both littles AND volunteers in the truths of God and His grace?
Here are six reasons why you should make sure there are really GOOD books in your church nursery and six suggestions for volunteers to use them:
WHY
You might not get through some of these books in a single sitting, but they will get used to listening. It's okay if they listen to a page or two and want to go play; God is planting seeds. Don't expect extraordinary results in the first month.
Pull out a book, especially at the end, to distract from hunger and crankiness.
Maybe they are read to at home. Maybe not. But lap time hearing about God is developing attention spans more than playing with toys.
Whether Bible stories or doctrine, it's all contained in child-friendly language. Any volunteer can grab a book. No props or accompanying materials necessary.
It's natural for volunteers to miss this opportunity to nurture Truth in little hearts. And yes, sometimes I'm chatting with another adult about how my week has been. Reading Truth helps sanctify the service.
One family can check out a book for a month and maybe remember to read it a couple times…or children from many families can hear the stories every week if the nursery library is actively used.
HOW
This is not a matter of special nursery worker "training," just a request from a coordinator. Don't make it too complicated, just consistent. Maybe post a reminder on the wall?
Many of these titles are great for adults to read because of the excellent text and illustrations. If you make these books accessible to littles throughout the hour, however, their lifespan will be limited. Do make the sturdier board books available for the children to handle.
Sitting in front of a group and holding up the book traditional storytime style doesn't work at this age. The kids will go off and find a toy or distract their neighbor. Too many kids? Have several volunteers participate in different corners of the room with a few children cuddled around each. Maybe divide by age or attention abilities? Even the ones who appear least interested and are playing nearby are listening, and they will learn.
Read the same book a couple weeks in a row. As attention spans increase, add a second book.
You don't have to read the text on the page! Just talk about the pictures if the littles are still learning to listen. Gauge the interest of your audience.
It is the repetition of the same stories that matters most. The children may not be able to articulate what they "learned" in nursery, but their hearts are learning habits. Encourage nursery workers to close with prayer that the Holy Spirit will use His truth in their souls.
WHAT
Look for books that focus on God: creation, redemption, sanctification, His Word, His work, His glory, our dependence on and delight in Him. Worship the Lord in His beauty and Holiness in the midst of blocks and puzzles.

LEARNING TO LISTEN
Here is a starting list of recommendations, and I'll keep adding to it as I discover suitable titles.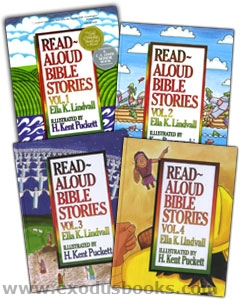 Read-Aloud Bible Stories, v. 1-5 (Lindvall) Ideal for littles. Large format, simple language, onomatopoeia. Very nicely done. If you have a small budget, start with these.
The Biggest Story ABC (DeYoung) Yes, it is possible to summarize the gospel in an alphabet book, and to do it very well. Another top priority.
Noah's Ark (Peter Spier) A beautifully-illustrated wordless classic that allows a biblically literate reader to tell the story while everyone enjoys the pictures. See review here.
He is Risen (Rokus) See review here.
A Savior is Born (Rokus) See review here. Both of these titles are delightfully simple and brilliantly illustrated with rocks. Yes, rocks.
Thoughts to Make Your Heart Sing Short readings. See review here.
The Bible in Pictures for Little Eyes (Taylor)
Everything a Child Should Know About God (Taylor) See review here.
God Counts (Sun) See review here.
Little Hands Life of Jesus (Mackenzie) Very short stories, nicely illustrated. No pictures of Jesus.
Psalms of Praise: A Movement Baby Primer and other board book titles (Hitchens) Think about how many postures are used by the Psalmist! Standing, sitting, dancing, walking, jumping…a lovely wiggle break.
A Light for my Path: An ABC book based on Psalm 119 (Davis Carman) (see review here) An alphabet book delighting in Psalm 119, celebrating God's Word, with lovely illustrations of animals. Look for the animal foreshadowing. Beautifully done.
The Big Book of Bible Stories for Toddlers Simple stories, stiff pages.
My First Bible Stories (Goodings) see review here.
Rhyme Bible Storybook for Toddlers see review here.
LISTENING LONGER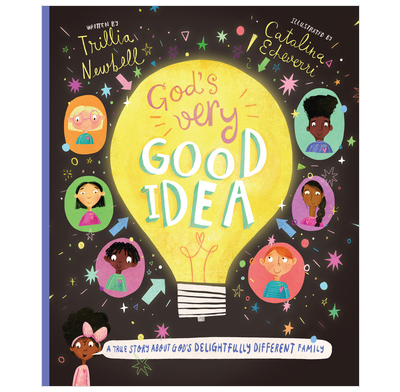 God Made Me and You (Linne) God loves variety in all His creation, including the beauty of diverse ethnicities. Acknowledges the sin of racism and celebrates that the church of God includes "saints of all colors that Jesus has purchased."
The Beginner's Gospel Story Bible (Kennedy) see review here.
The Storm that Stopped (Mitchell)
The One O'Clock Miracle (Mitchell) see review here.
God's Very Good Idea (Newbell)
Animals of the Bible (Lathrop)
TYPICAL TITLES THAT FALL SHORT
Jesus Calling for Little Ones (see review of a similar title here)
When I Pray for You (Turner) In the spirit of countless "I love you books," this is child-centric ("That you'll know who you are. And like what you do. And love yourself fully, as God wants you to.") with no mention of sin or the child's need of the Savior.
RECOMMENDATIONS FOR A SUNDAY SCHOOL LIBRARY
Having good books on hand for teachers to use can enhance a lesson or fill extra time. I'll continue to add to this list as well.
The World Created, Fallen, Redeemed and Restored: The Gospel Plan of God (Michael) This is best suited to older readers, first-grade and up, who still enjoy illustrations but can absorb more text. It summarizes the "gospel plan" and could easily be divided into multiple sittings.
I've grown rather passionate about this need for littles to hear Truth while they are in the nursery, so I am eager to hear from you!
What titles could be added that meet the above criteria?
Have you implemented a working church nursery library?
Support our writers and help keep Redeemed Reader ad-free.