"Honey!" I called downstairs, "would you please bring me Thomas the Tank Engine?"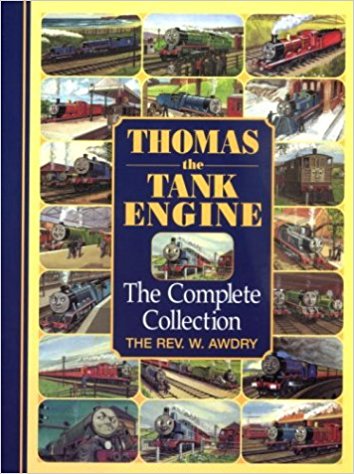 My two-year-old wanted to sit on the potty, and we have a tradition in our family literary culture: The complete collection of Thomas the Tank Engine stories has been read aloud during toilet training since my eldest first sat on the porcelain throne. We, as a family, despise the shallow easy-reader versions of Thomas the Tank Engine, because we know that the stories and character development of Rev. Awdry's originals far surpass the insipid abridged versions.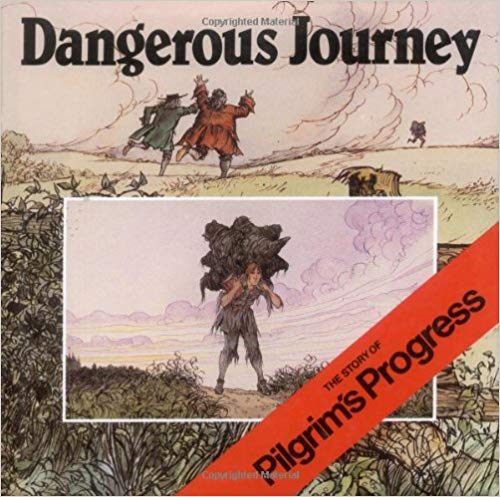 Here's another literary tradition: every October for at least the past five years I have read Dangerous Journey aloud during devotions in anticipation of Reformation Day, which we celebrate on the 31st. The boys love the vivid illustrations (gore and all), and I love the use of Bunyan's own words. The story is shorter, but the language is not cheapened and the scaffolding is being set firmly in their imaginations.
This year I ambitiously commenced reading the original Pilgrim's Progress in October. And continued in November. We took a break in December for advent, but we're back in it now and I hope to finish before next October. Guess what? The boys aren't completely lost, in spite of the additional, more  difficult content. We're slowing down, practicing narrations, and I don't bother to explain everything.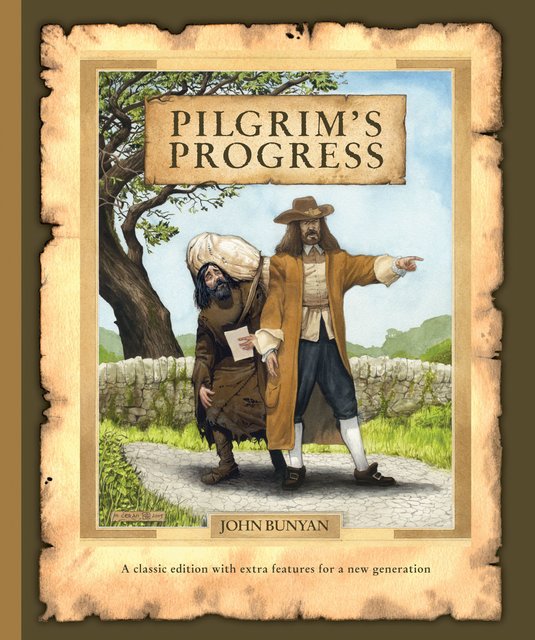 I highly recommend the version from Christian Focus because it is nicely bound, contains carefully-selected 19th-century reproduction artwork, and helpful back matter: brief bio, places of interest, timeline, further study, and explanation of difficult words and unusual phrases.
Next October we'll return to Dangerous Journey for a couple of years. Then we'll read the original again. By then my younger ones should be old enough to better grasp and appreciate the story with the scaffolding well in mind.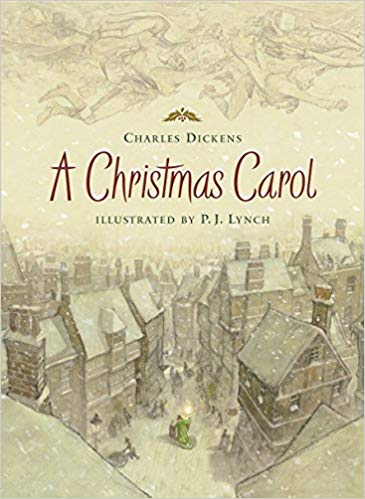 I took the same approach with A Christmas Carol. Having seen A Muppet Christmas Carol every year since it was first in theaters, I finally decided to read the book aloud. We have a lovely illustrated version, though I wish I had the annotated one!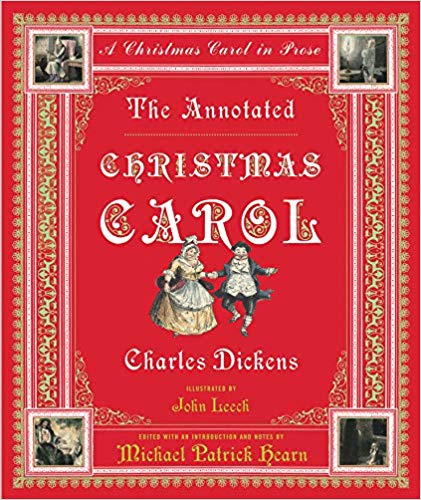 Still, we made it to the end and finished our Christmas feast with a version of plum pudding. It helped so much knowing the story, especially some of Dickens's original language. I think in the future we'll alternate Christmas literary reading, rotating The Best Christmas Pageant Ever with A Christmas Carol. And I'll keep experimenting with plum pudding recipes in the instant pot.
Dinosaur Roar, Sandra Boynton's board books, and especially Russell Hoban's Frances books are also entrenched in our literary canon. There are others, of course. These are the few that all of us are fond of, that have made their way into our language and traditions—and certainly our food! When my husband and I were first dating, we went on a Frances and Albert picnic (see Best Friends for Frances and Bread and Jam for Frances for ideas–Betsy inspired me to do this). We have held a Narnian feast and love to drink tea while reading.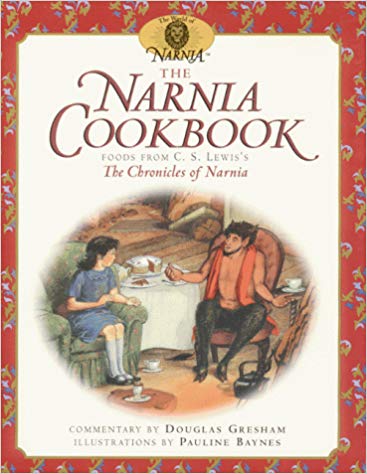 Language. Traditions. Food. That's what makes up a family literary culture, right?
This year I plan to revolve our read-aloud time around three sessions of food and drink:
Indispensible, Informational, and Irresistible.
Smoothies or "Lemony Snickets" (lemons blended with frozen berries, maple syrup, ice and water to taste) with devotions (indispensable); lunch with nonfiction (informational), and chai/tea with a snack for poetry and literature (irresistible). We'll also practice memory work during those periods, so there's our literary language development.
There will never be enough time to read and re-read everything I long to enjoy with my boys. That hurts, but it's okay. We're laying foundations, erecting scaffolding, and adding rooms.
And filling those rooms with good food and conversations.
Through wisdom a house is built,
And by understanding it is established;
By knowledge the rooms are filled
With all precious and pleasant riches.
Proverbs 24:3
More than 75 books for children and teens, all about islands, oceans, and more. Bonus: get a free hand-drawn reading tracker!
Reading Ahead for You
Reviews and Resources Weekly in Your Inbox