For middle grades and up: a photographic, journalistic look at those famous twelve days in May when a group of whites and blacks bravely tried to integrate the bus system. 
*Twelve Days in May: Freedom Ride 1961 by Larry Dane Brimner. Calkins Creek, 2017. 112 pages.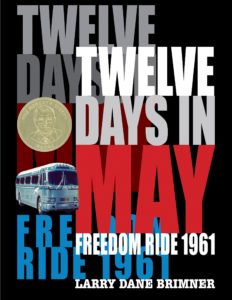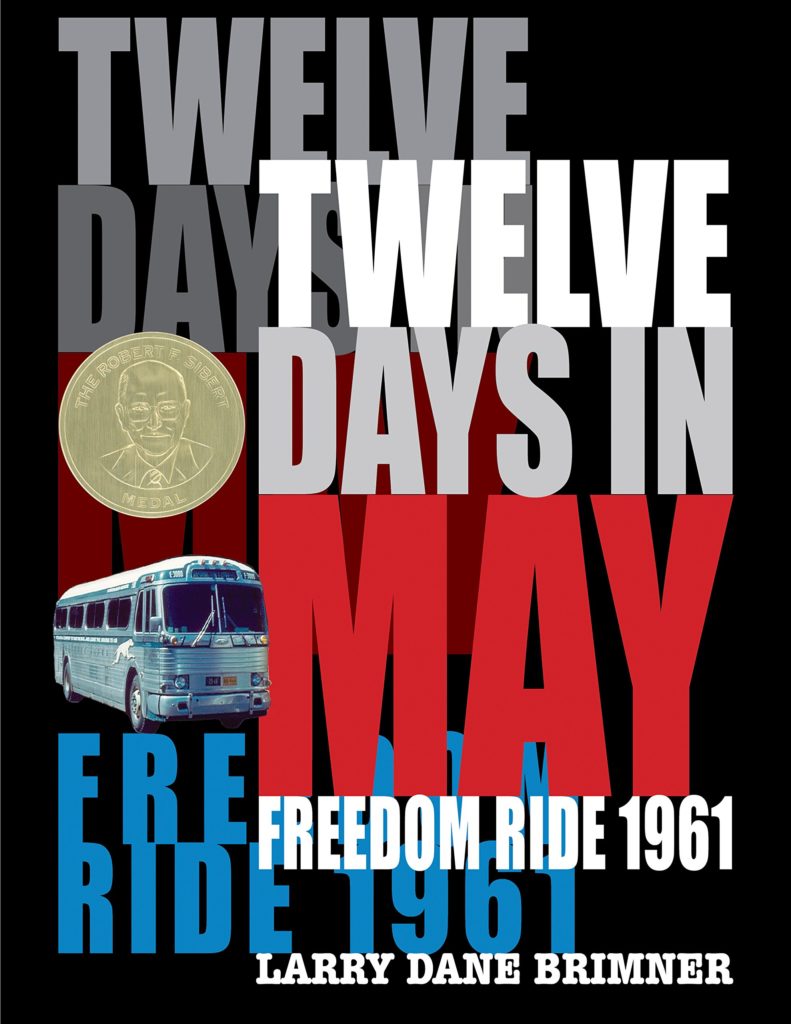 Reading Level: Middle grades, ages 10-12
Recommended For: Ages 10 and up
This 2018 Sibert Medal winner has earned it! A stark black and white palette, plentiful photographs, and a journalistic text clearly portray the events of the 1961 Freedom Ride. Each of the riders is introduced, but the majority of the book is a carefully laid out timeline of the famous bus ride from North to South. The brutal events in Alabama are shown and described as are the various bus stations the riders tried to integrate along the way.
This is such a wonderful resource for these events! So many treatments of this famous ride focus on the events at the end of the line, but Brimner's depiction of the progressively harsher treatment from the ride's beginning to end is instructive. Additionally, he includes key Civil Rights legislation from before the tumultuous 1960s, helping place the Freedom Ride in its larger context. The book's layout reinforces the gravity and pacing of the events. Even high school students will find this book helpful in understanding the events pictured and their repercussions on the Civil Rights Movement at large. A definite discussion starter.
Cautions: violence (visually and textually described)
Overall Rating: 4.75
Artistic Rating: 5
Worldview Rating: 4.25
For other recommended titles about black history, including the Civil Rights, see our Black History Month Nonfiction Book List! Black history should be read all year, not just during "Black History Month!"
More than 75 books for children and teens, all about islands, oceans, and more. Bonus: get a free hand-drawn reading tracker!
Reading Ahead for You
Reviews and Resources Weekly in Your Inbox