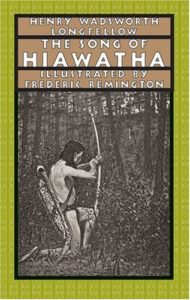 Love to read aloud, but stumble over the hard books?
You're not alone. Hard books are hard to read aloud. They just are. Even for the experts.
I have read aloud thousands of books in my various careers as mom, English teacher, school librarian, and home educator. Some are easy: I used to know Llama, Llama Red Pajama by heart. Others are more challenging, such as Macbeth or Howard Pyle's King Arthur.
But there are some steps you can take to make reading hard books aloud, well, easier. Hard books are often tremendously rewarding, both for the narrator and the listeners. They are worth the effort.
So, how do you do it? What's the secret to reading hard books aloud? Whether it's Treasure Island, The Song of Hiawatha, The Lord of the Rings, or The Brothers Karamazov, the steps are the same. They work every time. (And below, I'll tell you what hard book I read this spring to my children and what hard book I failed at.)
Step #1: Pick the Right Book
Sounds too obvious, doesn't it?  Consider:
your own interests: What do you already know and love? Do YOU want to read this book aloud, or do you just think "I should read this book?" BIG DIFFERENCE and your audience can tell! Pick something you actually want to read; you'll be more motivated to stick with it and read it expressively.
your audience: what do they know already? what is their experience? If they are inexperienced listeners, don't try Kidnapped first. Choose something more accessible (and shorter!) like Little House on the Prairie.
your time: don't pick something that will take you a year to read aloud if you have trouble following through. If you only have 15 minutes at a time, choose something that will work in those bite-size chunks. (same goes if your audience can only sit still for small chunks!) Consider chapter lengths, paragraph lengths, and overall length of book.

your book options:

What do you have in your hand? What does your library have? Can you afford to buy it if you won't be able to finish it before the library due date?
Step #2: Plan Wisely
Reading aloud hard books is a commitment. How are you going to go about it? Think this through before you start, and you'll have a much better chance of finishing.
How much time will you spend at each session?
If you read a little every day (or class period), how long will it take? Plan on a few days extra.
Would this book be better read once a week? Can you sustain that kind of momentum? (This can work really well for some books; don't rule it out!)
If you have a hard time with follow through, factor in some accountability (kids are great at keeping you accountable to read the next chapter!). You might also blog about it, tell your spouse to hold you accountable, tell your principal about it in your lesson plans….
Step #3: Prepare Yourself
Confession: this is the step I've skipped the most often. But it can make or break a hard book read aloud. It's the issue I had with my book failure below!
Skim the text ahead of time, noting any hard to pronounce names or words. PRACTICE them. If you can't do it, don't read this book.
Read each day's selection ahead of time, getting a feel for the rhythm if it's poetic, noting what's coming so you can read expressively and guide your listeners. If it's too hard, or you don't have this kind of time, don't read this book.
Think of at least one connection you can make to something your readers already know or have read/seen. This can be something from pop culture, another book, the Bible–any connection will do. You can also make notes if you need to!
If the book is about a different culture, learn a little bit about it.
Step #4: Prepare Your Listeners
"Pitch" the book! What do you like about it? (Adventure! Romance! Beautiful language! Your favorite book as a kid! Whatever draws YOU to it will help draw them.)
Each session, ask someone to quickly re-cap the previous reading.
Give a hint of what's coming that day in particular (or ask them to listen for a particular feature or the connection you've already made).
Help them understand any cultural (or religious) differences they might encounter in the text.
Perhaps most important: allow them to work with their hands (quietly) during the reading. Doodling, coloring, Legos, knitting, anything will help. Give them time to gather supplies.
Step #5: Persevere
Hard books are hard, yes, but they are rewarding. Since they take a longer time to read through, they seep into your community culture, whether it's a classroom or a family. You will celebrate with Frodo, agonize over Beth March, laugh at Beatrice and Benedict. You will all remember this book! Help for persevering, both for you and your listeners:
Ask questions–even in the midst of a page! "What does this remind you of?" "What did you think about that?" "What do you think is going to happen next?
Allow questions–kids will think up the darnedest things, won't they? Encourage any interaction with the book they want to make (you can ask kids to wait until each page turn if need be).
Set up the next day: "Is xx going to make it?" "Do you think so-and-so is going to get married?" "How much longer until they reach the mountain?"
True Story
I tried to read Howard Pyle's King Arthur and His Knights to my kids this past fall. I followed NONE of the steps above except for Step 5. But, since I skipped all the previous steps, I ran out of steam. I had bitten off more than I could chew. It was just too hard to read "cold" each day, and I put in zero prep time. We stopped after King Arthur's main story, but we haven't picked up the knights' stories yet. The kids want to, but I just burned out. Utterly and completely.
On the other hand, we made it all the way through The Song of Hiawatha, of all things. What's the difference? I read Pyle's book because I felt I "should." I did zero prep or planning (other than allowing my kids to play with Legos during the reading). But the copy of Hiawatha I checked out on a whim from the library was illustrated by Frederic Remington–a painter we'd studied. We'd read other Longfellow poems and enjoyed them. So, I considered it: 24 cantos would take us xx long. The art is familiar. The poem tells a story (I skimmed ahead). We can do this. Perhaps most importantly, I wanted to read it because I was intrigued by it.
I read ahead every night just one canto. I practiced the Native American names. I knew I was only committed for a few weeks. I gave them hints before each day's reading and asked questions frequently. And the kids loved it! I cannot believe we read this novel-length poem, but we did. Here are some of the references my kids made when we read Canto IV (about Hiawatha fighting his father, Mudjekeewis):
Thor from the Norse Myths (they've read the D'Aulaires' version many times)
Zeus and Hercules from the Greek Myths (they read the D'Aulaires' version on repeat)
Lord of the Rings (which we just finished listening to in the car–and saw all the movies)
The Princess Bride (specifically, "You killed my father, prepare to die!")
They are connecting the dots to things they know. They are also becoming total nerds, but it's a beautiful thing.
Which hard books have you read aloud with the kids in your life? Which ones have you given up on? Which books are you afraid to try, but want to read anyway?
Check out our family read alouds for books that often work well for broad age ranges!
Please follow and like us: