Our last Wisdom & Wonder Booklist to help you wrap up your summer! You'll see a couple of repeats from earlier in the summer as well as a few new books to check out these last couple of weeks before school starts. As with our previous weeks, the Redeemed Reader team will be discussing this week's theme later this week. At least one of the books below will appear in that discussion, so stay tuned!
Week 6 Theme: God So Loved, He Gave…
Wise-Up #5 (Generous Heart) and #12 (God is Love); NavPress #4 (Life and Death) and #13 (Wealth and Poverty) and #15 (Review)
Additional Proverbs
18:10  The name of the Lord is a strong tower; the righteous man runs into it and is safe.

19:21  Many are the plans in the mind of a man, but it is the purpose of the Lord that will stand.

20:27  The spirit of man is the lamp of the Lord, searching all his innermost parts.
Ages 0-10
Picture books, easy readers, chapter books, read alouds that work for this age group.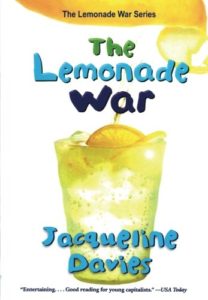 The Lemonade War

by Davies

. Chapter book/upper end. (also on week 5)  In this chapter book, a quarreling brother and sister learn to

share their talents and their material blessings.

The Velveteen Rabbit

. 

Picture book.

A classic tale of loving and giving!

The Night Gardener

by Terry and Eric Fan. Picture book.  Glorious topiary lifts the spirits of a gloomy town.

Grandpa Green

by Lane Smith

. Picture book. Grandpa Green exemplifies the good life by sharing his gifts and loving well.


The Prince's Poison Cup

by R. C. Sproul

.  Picture book/upper end.  God's love is strikingly pictured through the medium of fantasy in this modern classic.
Ages 8-14
Children's novels, middle grade novels, sophisticated picture books.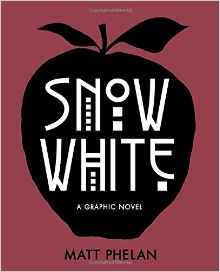 The Lion, the Witch, and the Wardrobe by C. S. Lewis. Fantasy.
Ages 12 and up
God's Smuggler

by Brother Andrew. (also listed on week 2)
And for grown-ups, we'd like to recommend the book from which we got our title for this week's theme: God So Loved, He Gave by Kelly Kapic and Justin Borger. It is meaty and rich, exploring the reasons why we should be generous in light of God's generosity to us!
More than 75 books for children and teens, all about islands, oceans, and more. Bonus: get a free hand-drawn reading tracker!
Reading Ahead for You
Reviews and Resources Weekly in Your Inbox