Our Proverbs emphasis for week 5 is "Work and Words," (or honesty and diligence, which means basically the same thing without the alliteration).  Our booklist is weighted toward the Work end, but it's a stellar lineup:
Picture Books and Early Readers (ages 0-10):
Mighty, Mighty Construction Site by Sherry Dusky Rinker (picture book, ages 3-5). Teamwork
gets the job done–and makes it fun in this sequel to Goodnight, Goodnight Construction Site.  (Watch for our interview with Sherry tomorrow!)

Sleep Tight Farm by Eugenie Doyle (picture book, ages 6-8). A family works together preparing their farm for winter: harvesting late crops, covering garden beds, protecting their animals against the coming cold.
Tops and Bottoms by Janet Stevens (picture book, ages 6-8). Hare's industrious family gets the best of lazy Bear by offering him first choice of the harvest…and planning their crop accordingly.
The Grasshopper and the Ant by Jerry Pinkney.  The classic tale about the rewards of hard work and the penalties of laziness.  Caldecott-winner Pinkney gives it style and polish.
Mike Mulligan and his Steam Shovel by Virginia Lee Burton.  No childhood is complete without this classic!  Mike and his trusty steam shovel Mary Ann save a town and friendship by industry and perseverance.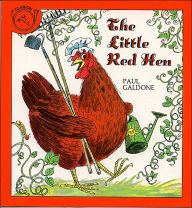 The Little Red Hen by Paul Galdone.  Another classic tale about the benefits of hard work.
Step Right Up: How Doc and Jim Key Taught the World about Kindness by Donna Janell Bowman.  (Nonfiction picture book)  A freed slave and his amazing horse turn their gifts to profit and spread goodwill besides.
The Big Fib by Tim Hamilton (early reader).  Who made the mess in Miss Finn's yard?  The fib emerges from that simple question, but conscience prompts honesty.
The Lemonade War by Jacqueline Davies (chapter books, ages 7-9).  Two siblings get into a "war" at the end of the summer all because neither was willing to be honest with the other; the result: LOTS of lemonade mixed up and sold, LOTS of hard work, and a satisfying resolution with some good words mixed in!
Sam the Man and the Chicken Plan (chapter book, ages 6-8).  Sam's desire to earn a little spending money leads to unexpected benefits due to his own faithful attendance to the job.
Middle Grade and Young Adult (please see linked reviews for any applicable cautions):
Michelangelo for Kids by Simonetta Carr (nonfiction, middle grades).  Michelangelo's amazing work ethic sprang from his religious convictions.
The Boy Who Harnessed the Wind by William Kamkwamba (nonfiction, upper middle grades).   A young boy uses God's scientific truth plus hard work to bring reliable electric power to his African village.
The Year Money Grew on Trees by Aaron Hawkins (middle-grade realistic fiction).  A boy inherits an apple orchard and sees his way through to a successful crop.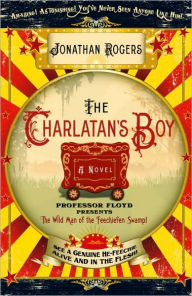 The Charlatan's Boy by Jonathan Rogers (middle-grade fantasy).  Though he works for a con artist, Grady is searching for truth.  The theme and folksy tone of this novel makes it an interesting contrast to The Adventures of Huckleberry Finn, with a completely different take on truth and identity.
Rules of the Road by Joan Bauer (YA realistic fiction).  On her way to becoming the world's best shoe salesman, Jenna teams honest business practices with a sound work ethic.
The Year we Were Famous by Carole Estby Dagg (historical fiction, YA).  A teenage girl and her mother embark on an epic hike for money—but is it all based on a lie?
More than 75 books for children and teens, all about islands, oceans, and more. Bonus: get a free hand-drawn reading tracker!
Reading Ahead for You
Reviews and Resources Weekly in Your Inbox