Wisdom & Wonder Week 3 Booklist
Weekly Theme: Responding to Correction (Wise-Up #6, 7)
Additional Proverbs to Read and Think About
14:12  There is a way that seems right to a man . . .
17:10  A rebuke goes deeper into a man of understanding than a hundred blows into a fool.
21:30  No wisdom, no understanding, no counsel can avail against the Lord.
23:23  Buy truth, and do not sell it; buy wisdom, instruction, and understanding.
29:1  He who is reproved and stiffens his neck will be broken.
Each of these books below ties in with this week's theme. Pick and choose from what's available at your local library and what suits your family's interests. Titles are linked to reviews where applicable.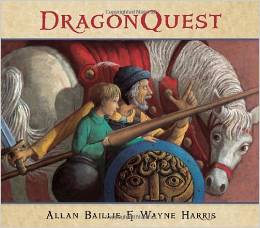 Ages 0-10
Picture books, easy readers, chapter books, read alouds that work for this age group
Dragon Quest by Allan Baillie, illustrated by Wayne Harris. Candlewick, 2013. (Picture book)
Jasper John Dooley: Left Behind by Caroline Adderson and illustrated by Ben Clanton. Kids Can Press, 2011. (Early chapter books, realistic fiction)
Jasper John Dooley: You're in Trouble! by Caroline Adderson and illustrated by Ben Clanton. Kids Can Press, 2015. (Early chapter books, realistic fiction)
*The Golden Plate written and illustrated by Bernadette Watts. NorthSouth, 2014. (also on week 1) (Picture book, realistic fiction)
The Frances books (Picture book, realistic fiction, easy readers, poetry)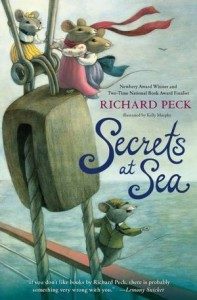 Ages 8-14
Children's novels, middle grade novels, sophisticated picture books; note age range if book is not appropriate for younger half and/or too "tame" for older.
Mayday by Karen Harrington. Little, Brown, 2016. (realistic fiction)
Heart of a Samurai, by Margi Preus, Amulet Books. (fictionalized nonfiction)
Hereville: How Mirka Got Her Sword by Barry Deutsch. Abrams, 2010. (graphic novel)
Secrets at Sea, by Richard Peck, illustrated by Kelly Murphy.  Dial, 2011. (Animal fantasy)
Tiger Boy by Mitali Perkins, illustrated by Jamie Hogan. Charlesbridge, 2015.
The Penderwicks in Spring by Jeanne Birdsall. Knopf, 2015.
The Voyage of the Dawn Treader (also on week 1; Eustace–responding to Aslan's correction)
The Lion, The Witch, and the Wardrobe (Edmund responding to correction)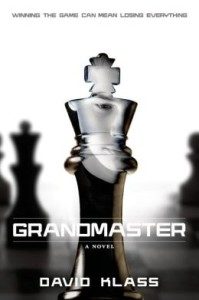 Ages 12 and up
Remember to look at the lists for week 1 and week 2.
Grandmaster, by David Klass. Farrar Strauss and Giroux, 2014, 226 pages. Daniel is surprised to learn that his father had the potential to be a chess grandmaster and the how that affects the dynamics of their father-son relationship. (See our review for cautions.) Ages 15-18
Captains Courageous by Kipling–a good story about respecting your elders and heeding correction, though the use of dialect might be a little off-putting. (Not reviewed on RR)
Talk amongst yourselves...