Welcome to week 1 of our Wisdom & Wonder Summer Reading Challenge!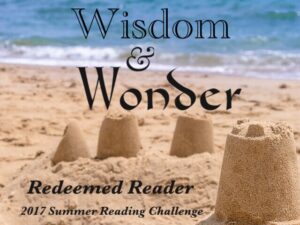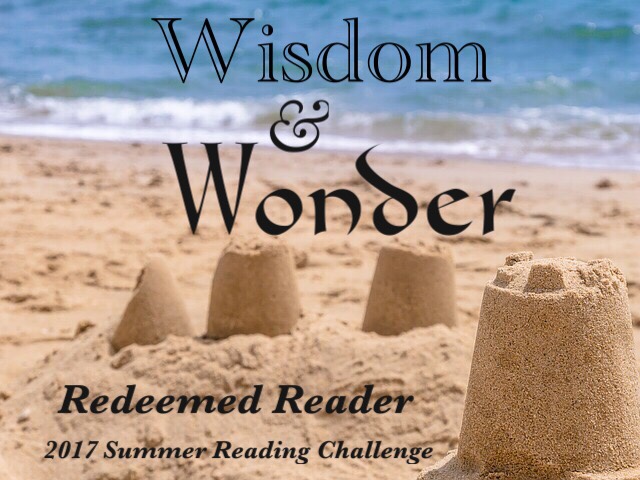 Wisdom and Wonder Week 1: Turning to God and Away from Sin!
This summer, we will be diving into the book of Proverbs to discover the true source of Wisdom.  This week, we will look to Scripture to find out how to turn towards God and away from sin. If you are following along in Wise-Up * we will be looking at material from Week 1 (The Real Wise Man) and Week 2 (The Heart of the Problem). Let us know in the comments section how the puzzle piece activity (p. 3) and the soda bottle activity (p. 15) were received by your family.
As a whole, Proverbs contrasts wise and foolish decisions by showing us that "the fear of the Lord is the beginning of wisdom" (Prov. 9:10), and "Answer not a fool according to his folly, lest you be like him yourself" (Prov. 26:4). In order to turn towards God, we must know Him. In Proverbs 3:5-6, we are encouraged to trust God's plan for our life. In order to do that, we must surrender our hearts to Him and His plan, even when we don't know what the immediate outcome will be. Sometimes God allows us to go through storms or places where we feel "stuck," but if we turn away from our pride and allow Him to guide us, He will lead us to a new place of faith in Him.
Before we can trust God's plan for our lives, we must trust Him with our hearts. We must get to know Jesus, the True Wise Man. Without Jesus, our hearts will run towards the sin in this world, and will not be able to distinguish truth from lies. With Jesus as our Savior, we will be taught how to turn away from sin and to the One who created us. As Christians, we must continue to learn about Him through prayer and Bible study. Proverbs encourages us to bind God's Word to our hearts, necks, and fingers. The more we know God, the more our hearts will turn away from our sin, and to Him.
*If you do not have a copy of Wise-Up, we encourage you to get one! Sign up for our special summer reading Wisdom & Wonder newsletter for a coupon code to get the book at a discount from New Growth Press.
General Discussion Questions:
This week, we will explore situations where characters are given a choice to turn towards God and away from their sin. Below are some discussion questions and activities to help you and your kids explore this concept. These are questions that can work with any book (or those from this week's booklist).
Explain the motivations of the main character. Are they motivated by pride or selflessness? Perhaps both at different points in the story?

What are some ways you see the character growing as a person? Do they try to live a life for others or themselves? What about their heart is revealed by their actions in the story?

Do the soda bottle activity on page 15 of Wise-Up. What does this activity show us about not simply looking for an obvious solution to a problem?

Choose a Proverb to study as a family. After reading it through one time, ask each person to list a way in which that Proverb encouraged readers to turn toward God. This can be marked as a contrast between the "wise" and the "foolish."

Find an example from literature (or the Bible) where someone did not turn to God but chose to follow their own way.  What were some of the consequences they experienced?

Many times in today's culture (particularly the YA literature scene), characters are encouraged to follow their heart and make decisions based on what will make them happy. Why can this be a problematic way to live in the long run?

Read the story of Saul's conversion from Acts chapter 9. Both Saul and Ananias were given the choice to follow God when He called them. How can their stories be an example for us?
Anchor Book Discussion Questions:
There's a prophecy in the Wilderking books about the future Wilderking. What are people's reactions to it? Do they trust it? When Aidan is first revealed as the future Wilderking, how does his family react? How are people's reactions to this news similar to those who surrounded Jesus (both those who believed and those who didn't)? How do these reactions to truth help show someone's heart condition?

From The Playmaker, how would you describe Richard Mallory?  What are his strengths and weaknesses?
What are Richard's chief sources of wisdom in The Playmaker?
The Week One activity in Wise Up is called "Get the Big Picture," where family members try to assemble the pieces of a jigsaw puzzle without seeing a picture of the completed scene.  Here's a Shakespeare-related way to "get the big picture."  In Elizabethan times, actors never received an entire script to study.  Instead, each player received a "side," which contained only his part and a few words of the cue line.  If you have a large family or you can corral a few extra friends and neighbors, try the famous "assassination" scene of Shakespeare's Julius Caesar (here's a handy .pfd with individual sides, directions, and a master script).  After you've performed it once or twice, talk about the background of the play and what happened after.  How can we evaluate the assassination plot both by what came of it and what scripture says?
Related to assassination and rebellion: in The Playmaker, Richard is caught up in a Catholic plot against the Queen.  The Protestant Reformation was the "big story" of the 1500s, and England had only recently become a Protestant country.  The "Holy Restoration Society" is fictional, but research the details of the Babington plot against Elizabeth I which took place about ten years earlier than our story.  
Stuck at home? Enjoy our FREE Christian read-along adventure for all ages with lots of book ideas, discussion questions, and more!
Reading Ahead for You
Reviews and Resources Weekly in Your Inbox