Ask-a-Librarian is an occasional feature in which we answer a reader's question. Feel free to send us questions you think would be good for this space! (Use the comment form or simply comment on this post).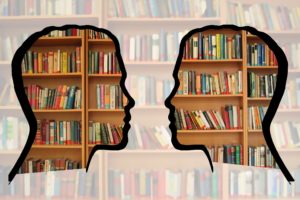 A Reader's Question
How can I, as a parent, know how to talk about books with my kids? How do I help guide discussions with my students? How do I learn better how to think critically about and analyze what I read? Help! College was a long time ago, and I slept through all those English classes…. (paraphrased)
Professional v. Nonprofessional Readers
First, are there "professional" readers? Yes! Your beloved Redeemed Reader staffers are all professional readers. Librarians are professional readers. English teachers are professional readers. Anyone who gets paid to read (for teaching or review purposes, for instance), serves on a professional book committee, or has a professional "voice" in the book world (i.e. Oprah, believe it or not!) is a professional reader!
Whether you are getting paid for your time to read or not, all readers can benefit from professional development in reading. How can we learn how to be better readers without taking a college class?
I Don't Have Time!
Everyone has some discretionary time. After all, if you're reading AT ALL, you could mix in some professional development reading into the mix. If you are listening to any podcast AT ALL, you could mix in a podcast about reading once in a while. If you communicate with other people AT ALL, you can mix in a discussion of books once in a while!
Make a goal to read one thing or listen to one podcast or meet with a friend one time to further your reading "sense" this summer!
Disclaimer: we do not necessarily agree with each and every word in these resources, but they provide good food for thought, good examples of how to talk about books (even if you don't agree with the authors' opinions), and good starting points for further research. Many secular resources start from the presupposition that reading saves. We believe only Christ saves, although we also believe that God used words in his special revelation to us; words and reading are important, but they do not save.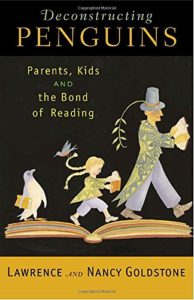 Text-Based Professional Development Options
Deconstructing Penguins: Parents, Kids, and the Bonds of Reading by Lawrence and Nancy Goldstone. Ballantine, 2005. A great step-by-step look at a parent-child book club experiment complete with lots of examples of how to talk about books. Very lay-reader friendly.
The Christian Imagination: The Practice of Faith in Literature and Writing, edited by Leland Ryken. Shaw Books, 2002. An outstanding collection of essays from past and contemporary Christian writers on faith in writing, faith in various genres, and the use of the imagination for Christians. Highly recommended.
Honey for a Child's Heart by Gladys Hunt. Zondervan, 2002. "The" classic text on the importance of works of literature in a child's life from a Christian perspective. Unfortunately, with a publication date of 2002, the booklists will miss some real gems from the past decade. That being said, the essays in the beginning of the book are a must read; the booklists are a great starting point.
The Read Aloud Handbook by Jim Trelease. 7th edition. Penguin, 2013. "The" classic text on reading aloud to children in the secular world. Take booklists with a grain of salt, recognizing that this book is targeted to mainstream American culture. Still, Trelease includes a real wealth of information on how and why to read to children. Worth tracking down (and there are plenty of older editions around for cheap!)
Reading Magic: Why Reading Aloud to Our Children Will Change Their Lives Forever by Mem Fox. Mariner Books, 2008. Mem Fox is a prolific picture book author turned reading sage in this accessible book about the value of reading aloud. Her advice is simple and straightforward and will resonate with parents who are interested in their children learning to read (as well as simply enjoying books and stories).
Teaching the Classics by CenterForLit. For those wanting more of an "education" in how to read critically, Teaching the Classics is a solid resource that builds on understanding the basic plot structure of a work with Socratic questioning. While designed for parents and teachers to use with students, there's no reason an adult couldn't simply take this as a professional development course for their own edification.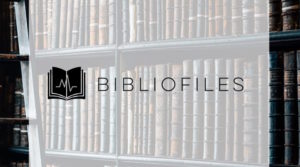 Audio-Based Professional Development Options
There are loads of books out there on "analyzing" literature, but, frankly, most of us simply don't have the time or mental drive to wade through a heavy, academic book. And, truth be told, listening to other people actually discuss a work of literature or a literary concept, especially if it is an author or title with with you are familiar, will go a long way towards training your brain in the art of literary criticism and analysis! Cherry pick from among the episodes in these podcasts to look for works you know or would like to know better. We haven't listened to every word, but can speak to the general quality of the podcast. Note the maturity guidelines.
The Rabbit Room Podcast featuring the likes of Jonathan Rogers and other authors and contributors to the Rabbit Room. Episodes are roughly an hour; not all are on literature, but all revolve around Christians and the arts. Not produced with children in mind, but generally not offensive, either.
The Bookening by Warhorn Media. Three men discuss literature from a Christian perspective each episode. To date, they've tackled the likes of C. S. Lewis, Macbeth, poetry, N. D. Wilson, and many more. Episodes run ~1 hour, have cautions if the discussion isn't family friendly (helpful!), and may have parts 1 and 2 or even 3 if it's a longer/meatier work. Very chatty and casual in tone, but insightful.
Sheologians Podcast produced by Apologia Radio. This is not a literature-focused podcast, but the producers occasionally tackle library subjects (like fairy tales) from a Christian perspective. It's shorter than most (~30 minutes) and funny. Would be interesting to listen to with teenagers! They tackle controversial subjects, so be prepared to discuss with whoever is listening with you.
Read Aloud Revival Podcast is well known in many circles and with good reason. Sarah McKenzie's podcasts often feature tips and tricks for engaging with your children over books (more than specific literary criticism-type discussions). Definitely worth a mention and generally kid-friendly.
New Yorker Fiction Podcast is a terrific resource for anyone wanting to dive a bit deeper into literary analysis without committing to reading a long book. Each episode, a contemporary author reads a short story from The New Yorker archives and then discusses it. Podcasts are ~1 hour long, but they only air once a month; this is a pace you can keep up with! Warning: many stories are not kid-friendly, and discussions often contain adult themes. But podcast is professional and a great example of how to casually pick apart a book. This might be a good resource for high school and college students as well. Bonus: you'll expand your experience of American 20th century literary greats.
BiblioFiles by CenterForLit. Thematic discussions that often include a variety of literature in each episode. CenterForLit is a well respected producer of curriculum and other educational resources; expect this podcast to be a bit more academic in tone than something like The Bookening but still accessible.
Close Reads by the Circe Institute. If you really want to dive deep into a work of literature, Close Reads is for you! They unpack works of classic literature over multiple episodes at a pace designed for listeners to be able to read along as well. Excellent tutorial on how to do a "close read."
People-Based Professional Development Resources
Finally, there's just no substitute for talking with other people about the books you read. The Redeemed Reader staff all agree that every time we discuss a book "in house," we learn new things from one another. This is true whether it's a formal group discussion we plan to transcribe here or simply a casual text chat about a particular work pre-review. So, how do you find people to talk with?
Start a Bookclub: Pick a theme (classics, nonfiction, leader's choice, whatever) and a time frame for meetings (every third Thursday, every other month, once a quarter, etc.) and a general framework and go!
Find a Friend: Simply keep your ears open for those around you who like to read. Ask what they've read recently, swap suggestions, and chat about the books you've both read. I schedule phone dates with a long distance friend specifically to talk about books. We do this once a quarter or so informally.
Listen with Your Family: Listening to a book together as a family is a great way to jumpstart discussion! You'll be surprised at the insight your kids have.
What are ways you've learned to read more critically? Have you started a bookclub? Used any of the resources?
Talk amongst yourselves...