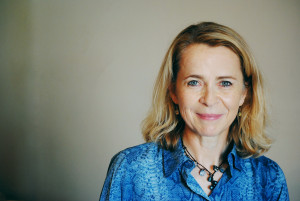 Bestselling author, Sally Lloyd Jones, was kind enough to answer a few questions for us today as we review her book Bunny's First Spring.
What is an early book you remember reading in your childhood?
Edward Lear: The Complete Nonsense. He drew the pictures, wrote the words, and was so very silly. I loved that he had so much fun inside the book. I didn't know it was allowed.
Who are three of your favorite authors?
Children's authors: A.A. Milne, C.S. Lewis, Tove Janssen
What is your favorite hot beverage?
Strong English tea, except when it's delicious strong coffee.
If you could recommend a book to our audience that you haven't written yourself, what would it be?
The Frances books by Russell Hoban are favorites of mine.
What is your favorite of your own books?
Too hard. I have to say what children say when asked to name their favorite anything–they're all my favorites!
How does writing for a Christian audience differ from the secular market?
I don't distinguish. My job is just to write the best story I can.
Thank you so much, Ms. Jones! We look forward to reading your next book.
Bunny's First Spring
The House That's Your Home
Thoughts To Make Your Heart Sing
Reading Ahead for You
Reviews and Resources Weekly in Your Inbox