Yesterday morning, the American Library Association announced their annual Youth Media Awards—which include, as any devotee of children's literature knows, the celebrated Newbery and Caldecott medals. Last year Betsy and I discussed some of the books that appeared to be in the running (it's always a big secret) and made our predictions—which weren't too far off. We also picked the books we'd like to see on the list (see that post for some good recommendations). This year we had too many plates spinning to settle down to an intelligent discussion, but we hope to be back next year, starting around Thanksgiving.
Two surprises this year: the Caldecott award for illustration named six honor titles, in addition to the winning title (the usual number is four to five). They are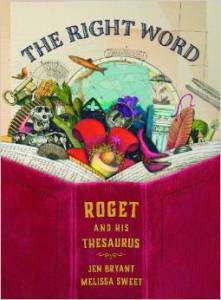 Nana in the City
The Noisy Paint Box
Sam and Dave Dig a Hole
Viva Frida
The Right Word: Roget and His Thesaurus
This One Summer (Worthy of note: This One Summer is a YA graphic novel, not a picture book—the Caldecott award is given for excellence in illustration, which almost always means picture book. Except when it doesn't).
The Caldecott winner is
The Adventures of Beeckle: the Unimaginary Friend
We gave The Right Word a starred review and hope to get around to some of the other winners in the near future.
The other big surprise (accompanied by gasps from the audience): the Newbery committee this year chose only two honor books, in addition to the winner (the usual number, again, is four to five). They are (drum roll, please)
El Deafo, by Cece Bell
Brown Girl Dreaming, by Jacqueline Woodson
And the gold medal winner is
The Crossover, by Kwame Alexander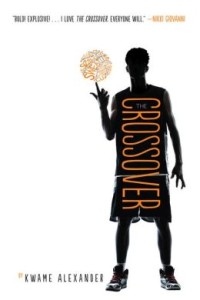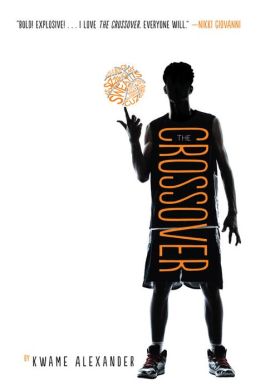 As you can see by clicking the links, we reviewed all three favorably, and The Crossover was also a runner-up for WORLD Magazine's Children's Book of the Year. The Newbery committee chose well!  Interestingly, they went for what we might call non-traditional titles: two of the winners are written in verse, two are memoirs, and one is a graphic novel (i.e., a "graphic novel" that's actually a memoir, so that sort of makes it not a novel, except that the characters are shown as rabbits.  Got it?).
Brown Girl Dreaming is also the winner of the Coretta Scott King award for excellence in literature reflecting the African American experience.
Other highlights from the awards:
We reviewed both winners in the nonfiction categories. The YALSA Award for Excellence in Nonfiction went to Popular: Vintage Wisdom for the Modern Geek (and well deserved, too). The Sibert Medal for Outstanding Informational Book for Young Readers (generally middle grades) was awarded to The Right Word.  The Family Romanov was an honor book in both these categories, and well worth a read.
Of the two honors/one winner of The Theodore Seuss Geisel Award for early readers, we gave a starred review to Waiting Is Not Easy! (also on our 2014 Winter Book Fair list).  The other two titles are on hold at my local library, so I'll be writing about them soon.
The Sneider Family Book Award, given for outstanding portrayal of a disability, named three titles in different age categories. The winner for ages 11-13 is Rain Reign, to which we gave an overall rating of 4 (out of 5).
The Prinz Award for Excellence in Young Adult literature is always a bit problematic, since there are no holds barred in YA today—the subject matter can include just about anything. At least three of the winners this year have a distinct LGBT element, and since our reading time is limited we probably won't get to them.
One remark about the Stonewall Award, which is given for excellence in youth literature reflecting the LGBT experience. This year is the first I remember in which a picture book (recommended for ages 4-8) is included in the roundup—Stonewall winners are almost always YA novels. Morris Micklewhite and the Tangerine Dress isn't even necessarily about a little boy who's gay or transgender—he just likes to wear a particular dress and he has a very active imagination. It makes me wonder who's trying to label and classify?
For a complete list of the 2015 ALA Youth Media Award winners, go here.
Here's Betsy's Live Tweet from last year's Youth Media fest.
And here's our coverage from 2012 and 2013.
Categories: Award Winners, Starred Reviews
Please follow and like us: