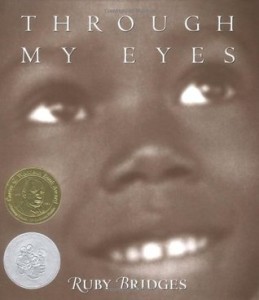 Brown v. Board of Education
Did you know it's the 60th anniversary of the landmark Supreme Court decision Brown v. Board of Education? Our children might take for granted that their schools include a variety of cultures and ethnicities, but that was not always the case–particularly in the South. It's important that we teach our children about these key moments in our history. PBS.org has a nice Brown v. Board of Education webpage. You might also check out Through My Eyes by Ruby Bridges, one of the four African American children to first integrate the schools in Louisiana. It's very kid-friendly and does a good job of conveying the emotional angst of the time. For those who are interested in what secular culture is discussing in terms of diversity and children's literature, the diversity issue of School Library Journal is available this month online. It does include a link to a list of books that's worth perusing.
Road Trip!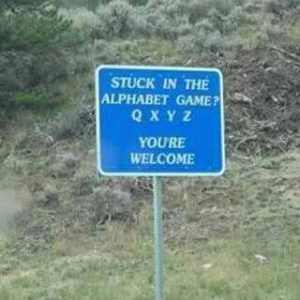 I don't know about you, but summer means a road trip or two for my family. Our longest planned one this summer is to the Outer Banks; last year we journeyed in the trusty minivan to Texas AND to Pennsylvania. Since we live in East Tennessee, these represent LONG hours in ol' "mini." What does a book-loving, nerdy family like ours do in the car? Watch our own individual DVD players? Nope. We're a bit countercultural in that sense. In addition to trusty old car games like the alphabet game and I Spy (see the first link), we listen to audio books and take advantage of the many online road trip game resources! I print out a small amount of road trip games that are seasonal (summer themed word searches, for instance) as well as worksheets on the various states we'll pass through. Some of the links I've used in the past are below. I don't require my children to do these activities, but they've come in handy many times when we have bad weather at our destination, siblings are bickering and need a solo activity, or Mom and Dad just need QUIET IN THE CAR. Each of my three children has a binder with a zippered pouch that can hold stickers and pens/pencils. If you have a child that gets car sick, make sure you remind him/her to look out the window every few minutes and to put the notebook away at the very first sign of any discomfort! (not that I'm speaking from experience….)
Don't forget to print out/purchase a map so your children can follow along. Bring some snacks and enjoy the ride.
What are YOUR favorite road trip resources? We'd love to know some more. 
More than 75 books for children and teens, all about islands, oceans, and more. Bonus: get a free hand-drawn reading tracker!
Reading Ahead for You
Reviews and Resources Weekly in Your Inbox