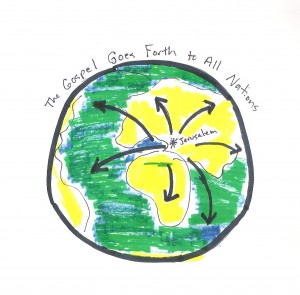 THE CHURCH: To the uttermost ends of the earth

Again, the gospel finds fertile ground as it spread through all the earth!
Study Guides:
Make-Your-Own-Story-Bible Resources:
.pdf download: not needed this week (it's too easy!)

For last week's study, here's Challenge 44.  Or just see the category link with all the previous Bible Challenges.
More than 75 books for children and teens, all about islands, oceans, and more. Bonus: get a free hand-drawn reading tracker!
Reading Ahead for You
Reviews and Resources Weekly in Your Inbox