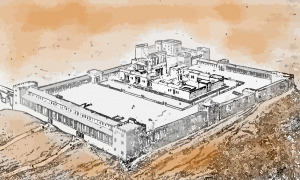 THE PROPHETS:  Messiah–Jesus' Birth and Childhood
The Messiah is here!
Study Guides:
Make-Your-Own-Story-Bible Resources:
For last week's study, here's Challenge 34.  Or just see the category link with all the previous Bible Challenges.
Thanks also to our artist, Carl Dean White, for his lovely and informative art this week!  Be sure to see his other drawings in this series, as well as his website.

Please follow and like us: