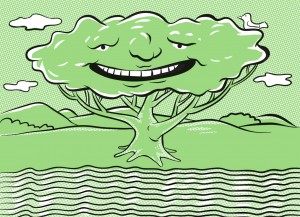 Once again, this week Janie and I have the honor of hosting Evan Hughes as our artist-in-residence.  We've been covering the scope of the entire Bible in our Bible Reading Challenge (here's an introduction), and this week we come to…
THE PROPHETS:  Jeremiah

Jeremiah, the "weeping prophet", prophesied the overthrow of Jerusalem, and he actually lived to see that prophecy fulfilled.  But even though he lived through a terribly heartbreaking time, he also gave us some of God's most hopeful promises, including the "new covenant" Jeremiah spoke of that God would write on our hearts and which Hebrews 8 later unfolds as pointing to Jesus.  We're getting to the heart of the matter this week, as God shows the need for a very different mediator and sacrifice between God and man.
Study Guides:
Make-Your-Own-Story-Bible Resources:
MEMORY VERSE
Thanks to intern Autumn for setting one of this week's memory verses to music!
 Behold the days are coming

declares the Lord

when I will make a new covenant

with the house of Israel and the house of Judah

(Jeremiah 31:31)
[powerpress]
For last week's study, here's Challenge 30.  Or just see the category link with all the previous Bible Challenges, including coloring pages by Tielman Cheaney, Carl Dean White, and Kevin Luthardt.
And for more on Evan Hughes, see his website, his blog and twitter feed.  We're also planning an interview with next week, too, so look for that to learn more about how he combines his faith and art.
More than 75 books for children and teens, all about islands, oceans, and more. Bonus: get a free hand-drawn reading tracker!
Reading Ahead for You
Reviews and Resources Weekly in Your Inbox