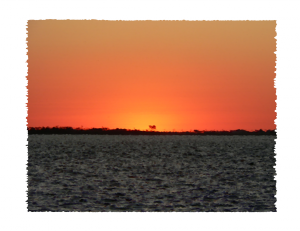 This is a short series on my mother's death.  It's meant for folks who may be facing the death of their own loved one, with symptoms they may face, my suggestions to caregivers, and a brief sketch of what I felt and experienced.
Hours to Minutes Before Death, Symptoms:
previous signs intensify
teary eyes
may wet or stool the bed
breathing that is irregular or not taking in air
cannot be awakened
may be surge of energy
My suggestions for caregivers:
Read the Bible, sing hymns, and pray over the person.
If you have something to forgive or be forgiven for, don't wait.
Keep in mind the grieving of the people around you and make room for them and their personalities.  Try to grieve in a way that will be honoring to God and minister to them.  (We don't grieve as those who have no hope!)
Draw near to God in heart and mind.  Lean on Him and ask Him for peace for you and your loved ones.
Emily's Reflections
My brother opened the door to let us in.  He'd flown to my parents' that afternoon, and he greeted my grandmother and I both with a heavy heart.
"How is she?"  The question we had to ask, but were afraid to hear the answer.
Even though I felt anxious about the suffering in the next room, I was so grateful to finally be there.  I felt a burst of energy, to finally be able to support my dad who had been dealing with things all alone for so long.
Dad came around the corner to greet us.  Tall and mostly black-headed, Dad is an accountant.  Though he lives as practically as anyone else, Dad is a dreamer and a poet at heart.  And that natural sensitivity in combination with an almost total lack of sleep for the past two days meant he was on edge.  He wrapped me up in a bear hug, and let a few tears fall on my shoulder.
We got the latest report–hospice had come to visit, and mom was in a hospital bed in her room.
"She can't really talk," Dad said.  "But she can hear you."
I don't think it ever got harder that night than the moment I walked around the kitchen and could finally see her there in the bed.  Her face was at an odd angle, her chin pointed too far up, and her chest was heaving up and down.  Her breathing was already very labored, and her cheeks looked sunken in.
But she knew me.  When she heard my voice, she moved her head and legs a little.  I told her my girls hadn't been able to come, but that they loved her and they knew she loved them.  I showed her the drawing the oldest had made.  I did everything I could to make her comfortable, to let her know it was ok to go, but she seemed agitated.  I realized later, aside from the pain, she just wasn't ready yet.
If this were a longer series, I could tell you all of the sweet moments that night.  But as it is, I'll share a few.  When my aunt and her kids arrived in the wee hours, and I saw them all saying goodbye.  I'll never forget when, in the lamplight after they had become quiet, I was able to sing to momma.
My momma who'd rocked me as a child–she used to sing Momma's Little Baby, and the story goes that I always had better pitch, so one night when I was about three or four, I touched her lips and told her, "Don't sing, Momma."  Even so she had blessed me with that voice so many times…and now, to be able to use my voice for her.  It was a grace difficult to bear.  I tried to sing her favorites, Amazing Grace and What a Friend We Have in Jesus.  I also sang all the verse I could remember of Holy, Holy, Holy.  There was no embarrassment now.  And believe it not, though she couldn't speak, she actually moaned while I sang.  I'm sure that sounds awful to someone reading this, but it wasn't that night.  She was worshiping with me even in her fragile, broken state.  It was so beautiful.  (I would never have asked her not to sing this time.)
We dealt with a lot of issues with her medicine.  She was allergic to a lot of things, including the morphine they gave her to take for pain.  We called all the doctor friends we knew and tried to figure out how to help without making her worse.  Finally, with the help of a good friend and my cousin who is a nurse, we realized we could give her morphine for pain along with medicine to control the side-effect, nausea.  Not a perfect solution, but it was better than nothing.
The horror and sadness of the situation waxed and waned throughout the night.  Sometimes it seemed my mom would sleep, and I was able for a while to lay by her in the bed–to make myself just be with her as she went through these last hours.  Finally, about four in the morning, when her breathing seemed the most labored, and she had lost all bodily control, I just fell on my knees before the couch in their living room, and poured out all the pent up fear and tension and sorrow at the Lord's feet.  My dad came and put his arm around me, and I just prayed as if I were the only one before the throne of grace–"Lord, please take her in the morning.  Take her at the dawn, so that she can rest with you."  It was a singular kind of prayer, and one which in which He felt so near.
We were told Mom would fall asleep and basically go into a coma.  She wouldn't wake up, but would eventually drift into that eternal sleep.  I expect that must happen to a lot of people, since the hospice folks generally knew what they were talking about.
But in my mom's case, something different happened.  Just as the dawn was beginning to break, we knew her last moments were very close.  Her breathing had gotten shallow, her lips pale.  We called the family at the hotel to let them come say goodbye one last time.  Until then, my brother, my dad, and I crowded around her and held her hand.  I prayed Psalm 23 over her again, and we each told her what a good mother she'd been.  She seemed to hear.  And then, all of a sudden, we noticed that she was actually able to move one last part of her body: her tongue.
Mom was a speech therapist, she had coached children with stammers and lisps all throughout her adult life.  And now, the Lord granted her one last witness, to be able to lisp the word "love" to us in her final moments–not once, but over and over.  We would kiss her, and stroke her hands and face, and say, "We know, Momma.  We know you love us," trying to put her at ease.  But she wouldn't stop.  50 or 100 times.  I don't know.  "We love you, too," we told her.  And then finally, she breathed her last, and He took her hand to lead her into joy.
The Lord is my shepherd,
I shall not want.
He makes me lie down in green pastures,
He leads me beside the still waters.
He restores my soul and leads me
in the paths of righteousness for His name's sake.
Yea, though I walk through the valley of the shadow of death,
I will fear no evil, for Thou art with me.
Thy rod and thy staff they comfort me.
Thou preparest a table before me
In the presence of my enemies.
Thou annointest my head with oil,
My cup overflows.
Surely goodness and mercy shall follow me
all the days of my life,
And I shall dwell in the house of the Lord forever."
Please follow and like us: