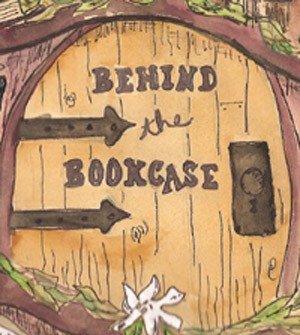 "There ain't no room for the hopeless sinner,
Who would hurt all mankind just to save his own soul.
Have pity on those whose choices grow thinner,
There ain't no hiding place from the Kingdom's throne."
—Curtis Mayfield, People Get Ready
When I was in sixth grade, my English teacher was one of the kindest people I knew. She was also the first adult who ever asked me to lie.
We were to write an essay. A presentation, really. Ms. D told us we need not write something factually true. Just tell "the best story in us," and as in all our creative writing exercises, we need not tie the story to any factual incident.
So, I took her words to heart and wrote a satisfying first person account of a girl who collected sea shells in Florida on summer vacations. I managed to conjure up, in my best word pictures, long walks on the beach at sunset or out on the harbor pier. And I put together a display of my own shells, most of which I had bought at tourist traps during my summer vacations on the Gulf; I wrapped the display in plastic, and set it aside.
When the day of our presentations finally arrived, my mom and grandmother both came to class to cheer me on. My grandmother brought her ten-pound, 1990's camcorder which she proudly perched on her shoulder during the entire event.
I was admittedly nervous. But I stood up, did my best to project a knowledgeable, care-free air, and began reciting the essay. By the time I was finished, I had probably turned as red as my shirt. (I never have had a great poker face.) But I breathed a huge sigh of relief and asked the audience if there were any questions.
My friend Camilla's father raised his hand. As I passed around my display of shells, he asked, "Where did you get the shells polished?"
Click. A light came on.
He thought I was telling was the truth, not fiction. And I had no idea what to say. I stammered, "um, well…" Maybe only a perfectionist sixth grader would get so worked up over how to answer. But I froze. I knew I had to say something, and after a few more long seconds when my teacher didn't come to my rescue, I finally blurted out something like, "Uh, actually, I made the whole thing up."
The class laughed, I turned a brighter shade of red, and then I ran to my desk as fast as I could.
Later that evening my mom would tell me I had done the right thing. During my moment in the spotlight, she had been whispering to herself, "Just tell the truth, Emily." And her words were my watermark that day. I was relieved, if still a little embarrassed.
But just before I left class that day, my teacher called me over and gave me a little encouragement. She added in her laughing way, "Next time, just make something up!"
"Just make something up…."
How those words have echoed in my heart. Perhaps if I had lived in a different place or time, this memory would have faded into oblivion by now. But it came to me at an opportune moment of my life, just about the time I began to grapple deeply with Pilate's question to Jesus: "What is truth?" Very soon, I would be faced with a desire to blur that line myself—the line between truth and fiction. And my desire to move beyond such a simple distinction would be fueled by something far more compelling than embarrassment in front of classmates.
I recently had a conversation with a former high school English teacher. She had taught for years at a Christian high school in the South, and she said that a similar phenomenon to my own had occurred over and over in her students. Kids who had seemed Christian in high school—moral, high-minded kids with thoughtful dispositions—had left her class as solidly Christian. Yet they returned a few years later, not anti-Christian in their religious beliefs, but unwilling to say that Christ was the only way. Unwilling to say that Truth was something exclusive or something that could be known in any objective sense.
A lot of Christians have already spent a lot of time and ink to explain this phenomenon. Some of my favorite treatments are by Francis Schaeffer and Ravi Zacharias. I don't think I've seen anything as thorough as D. A. Carson's The Gagging of God.
In my Behind the Bookcase posts, though, I'd like to offer something personal: my own story of why I stepped out the window of Truth. As I began to be faced with the real specter of suffering and chaos in the world, stories seemed to offer a radical kind of hiding place. A place of safety and community, a place of hope and imagination against a world of a million separations.
But of course, before a wall can be knocked down, it has to be built. And that's where this story really begins….
You can read part 2 at Behind the Bookcase, Part 2: At Home with Anne of Green Gables. Til then, for more on coming of age lit, check out Janie's article Learning the Holocaust.
Reading Ahead for You
Reviews and Resources Weekly in Your Inbox